Doors and Millwork Flathead Valley Montana
Legendary Finishes has been finishing doors and trim in the Flathead Valley for the last 10 years.  During this time we received many door and trim packages that required extra prep time to bring them up to our standards before applying a finish.  So the idea came why not take out the middle man and sell them direct from our show room to you prefinished.  This gives us control over the whole process from the arrival at our shop to arrival on your job site.  Ensuring that the products we finish are of the highest quality.
Showroom: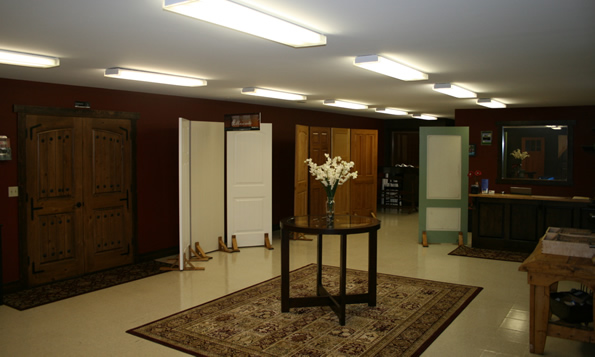 Our show room boasts a wide variety of door and millwork styles for any project from residential to commercial.  We also have 282 color samples to view and are able to customize them to match any color you can dream of.  Along with our custom colors we also offer many faux finishes from glazing, antiquing, distressing, to crackle finishes.  All of this is available for our prefinished doors and millwork.
With our wide variety of styles and wood species we can meet any budget our clients might have.  From modest starter homes to high end custom homes we can meet your needs.  The price point might be different but the quality of both the door and finish will always be top notch.
Being able to see and touch the actual style and finish of your doors and millwork is an added bonus we offer to our clients that most door and millwork facilities do not.  You will have firsthand knowledge of the style, color, and the quality of finishes your doors and trim will have before they ever reach your job site.
Door Styles:  [top]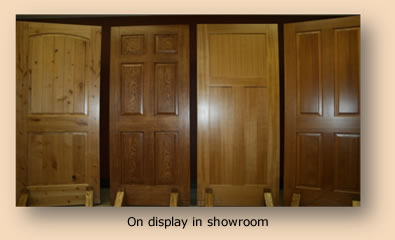 Solid Wood
Front Entry
Glass
Pantry
Steel
Fiberglass
Masonite
Fire doors
Custom doors
We proudly carry the following brands:

MILLWORK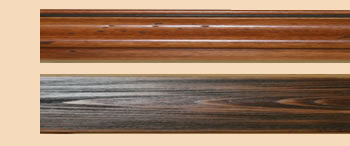 By having your doors and millwork finished from the same company you are ensured your doors and trim will have the same color as well as high end finish.  With our wide variety of trim profiles we are able to meet anyone's style preferences.


Lumber Products
The hardware often goes unnoticed but it is an important part to customizing a door.  Hardware is available in many styles as well as metal finishes. At Legendary Finishes we carry a wide variety of hardware at many price points. No matter the budget it is easy to customize your doors.


Copper Creek Hardware

We welcome you to stop in take a look at our facility and products.  If regular business hours don't work for you we are always willing to set up an appointment that better meets your schedule.